Eliana da Silva Pereira
Eliana Silva Pereira is an international civil from Portugal who was working as an Advisor to the Minister of Economic of Timor-Leste at the time when Timor-Leste became a EUCLID Participating State. She successfully completed her Master's in Sustainable Development and Diplomacy in 2012, after which she pursued further studies and a successful international career including at ILO (International Labour Organization).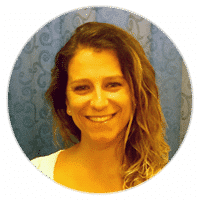 EUCLID offered an excellent, outstanding and flexible program that absolutely made a real difference in my life. I was able to learn from the best academic materials and had contact with inspiring and very professional teachers and professionals. This study not only deeply increased my knowledge and represented a comprehensive and critical complement to my advanced law degree, but also made a real difference in my career progression.
Links: