Officials and diplomats of EUCLID Participating States, other States and intergovernmental organizations, that are based in New York at the United Nations or in Washington DC, should contact the proper EUCLID Liaisons Offices.
General public students should not call the New York or Washington DC Liaison Offices but instead use the Contact Form which is directed to the International Headquarters.
EUCLID's headquarters are governed by formal agreement with the host government, and filed for reference with the United Nations secretariat and UNESCO.
Address: Senegambia Hwy at Brusubi Phase 2
(Right after Coastal Rd crossroads; at LG Building)
Brufut (Greater Banjul)
The Gambia
Phone: (220) 377-3464, Mr. Mohammed Loum, Director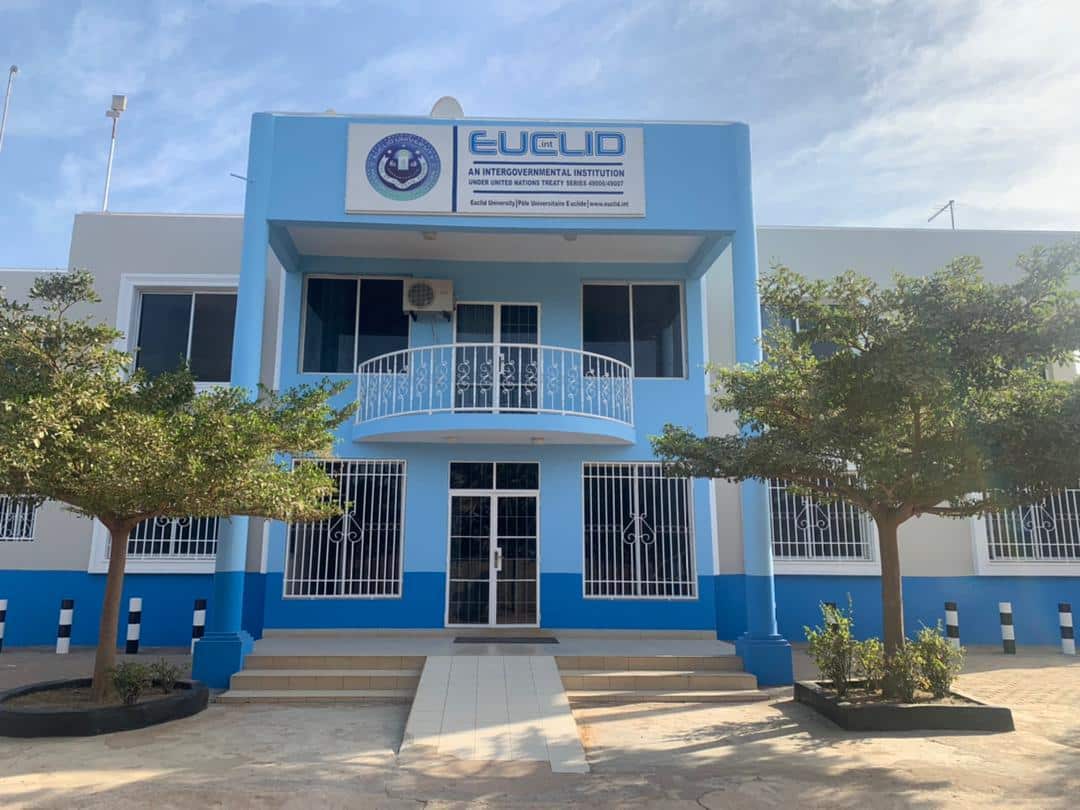 EUCLID's official headquarters are located in Bangui, the capital of the Central African Republic. This location is especially important in view of EUCLID's mandate in international public health, tropical health research, and interfaith diplomacy.
As an intergovernmental international organization, EUCLID is headquartered with diplomatic status in the secure ENAM campus, on Avenue de France, across from the landmark city stadium.
EUCLID's status is regulated by a formal agreement with the government of the Central African Republic (2011 and additional protocol in 2018).
Address: BP 157
Bangui
Central African Republic
Phone: (236) 75 04 55 02 (M. Apollinaire Molaye, Director)
Time zone is the same as Paris.
Washington DC Liaison Office
Paul Tchouke
Deputy Director of International Operations (Washington DC)
Address: 1101 30th Street NW Suite #500
Washington, D.C. 20007
United States
Tel.: 1 (202) 263-3628
New York DC Liaison Office
Robin Van Puyenbroeck
Under-Secretary-General (New York)
Address: 450 Lexington Avenue #1361
New York, NY 10163
United States
Tel.: 1 (202) 263-3628