[vc_row row_type="row" use_row_as_full_screen_section="no" type="full_width" text_align="left" video="" css_animation="" box_shadow_on_row="no"][vc_column][vc_separator type="normal" color="#c1e5f4″ thickness="8″ up="8″ down="8″][/vc_column][/vc_row][vc_row row_type="row" use_row_as_full_screen_section="yes" type="full_width" text_align="left" video="" side_padding="20%" padding_top="8″ padding_bottom="8″ css_animation="" box_shadow_on_row="no"][vc_column width="1/3″][cq_vc_vectorcard avatartype="icon" avataricon="entypo" icon_entypo="entypo-icon entypo-icon-bookmarks" authorname="PhD" authorrole="90 ICH beyond Bachelor's" cardstyle="bluejeans" elementheight="280″]Program Type[/cq_vc_vectorcard][/vc_column][vc_column width="1/3″][cq_vc_vectorcard avatartype="icon" avataricon="entypo" icon_entypo="entypo-icon entypo-icon-link" authorname="EUCLID School of Global Health and Bioethics" cardstyle="customized" cardtopbgcolor="#dda756″ linedirection="straight" elementheight="280″ avatarlink="url:http%3A%2F%2Fglobalhealth.euclid.int||target:%20_blank|"]School[/cq_vc_vectorcard][/vc_column][vc_column width="1/3″][cq_vc_vectorcard avatartype="icon" avataricon="entypo" icon_entypo="entypo-icon entypo-icon-infinity" authorname="Online / Distance" authorrole="Part Time or Full Time" cardstyle="mint" linedirection="straight" elementheight="280″]Study Mode[/cq_vc_vectorcard][/vc_column][/vc_row][vc_row row_type="row" use_row_as_full_screen_section="no" type="full_width" text_align="left" video="" css_animation="" box_shadow_on_row="no"][vc_column][vc_separator type="normal" color="#c1e5f4″ thickness="8″ up="8″ down="8″][/vc_column][/vc_row][vc_row row_type="row" use_row_as_full_screen_section="no" type="full_width" text_align="left" video="" css_animation="" box_shadow_on_row="no"][vc_column][et_parent tab_style="topline"][et_single icon="info-circle" tab_title="Overview" tab_id="3a0f4fde-babe-10″][vc_column_text]
Online PhD in International Public Health Overview
EUCLID, an intergovernmental treaty-based institution with a university mandate, offers to select students from the general public an online PhD in international public health with a focus on Global South issues.
It is, to date, the only PhD program in this field offered by an international intergovernmental organization. Its purpose is to prepare highly qualified public health professionals able to serve in civil service, international organizations, health care institutions, as well as non-governmental organizations globally.[/vc_column_text][vc_separator type="normal"][vc_column_text]

Program Philosophy
Public Health is often studied from a national-central perspective. Few programs are truly international in scope so as to fully prepare graduates for global civil service careers that will engage a wide variety of global health challenges, including malaria, HIV, drug-resistance, diet-related diseases, etc.
To answer this challenge, EUCLID has designed a world-class doctoral curriculum, which is presented here with full documentation of syllabus and faculty resources, as well as total tuition. This documentation will enable potential students to determine if this program is suitable and aligned with their career objectives.[/vc_column_text][vc_separator type="normal"][vc_column_text]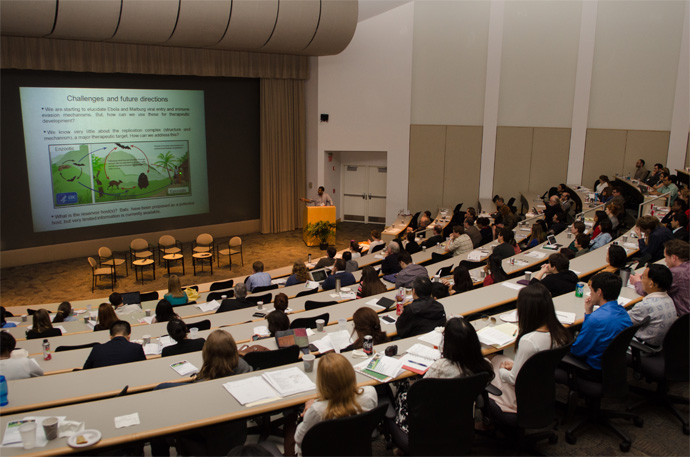 Audience | Interest Groups
This unique PhD program focuses on the practical and policy aspects of global public health rather than the advancement of theoretical knowledge.
The DIPH was primarily designed to serve civil servants of EUCLID's Participating States, but it is also open to the general public as an excellent route to pursue a career within inter-governmental bodies, NGOs and the public sector.
Thanks to its low tuition and institutional relationships, and because it covers such topics as malaria and tropical diseases in depth, it is expected to be of special interest to African students.
[/vc_column_text][/et_single][et_single icon="align-justify" tab_title="Outline" tab_id="fcacf16f-1cb8-7″][TS-VCSC-IFrame content_iframe="http://www.euclid.int/degreecourses-iframe2.asp?DegreeIndex=78″][/et_single][et_single icon="check-circle-o" tab_title="Requirements" tab_id="1467953415050-2-7″][cq_vc_materialcard title="Admissions / Entry Requirements for the DIPH" icon_fontawesome=""]
Applicants should have MPH (Master in Public Health) degree from a recognized institution. Similar or related backgrounds with adequate professional experience may be considered.
Government-sponsored applicants (who are already government staff) may be admitted without the required educational credential if their level of education and experience is deemed sufficient. EUCLID may require these participants to complete bridge courses prior to enrolling in the program.
Fluency in English (spoken and written) is required and will be tested.
Students are expected to be in position to dedicate 10 to 15 effective hours of study on a weekly basis.[/cq_vc_materialcard][/et_single][et_single icon="euro" tab_title="Tuition" tab_id="1467953460876-3-3″][cq_vc_materialcard title="Tuition and Fees" icon_fontawesome=""][iframe src="http://www.euclid.int/iframe-tuition-phd.asp"][/cq_vc_materialcard][/et_single][et_single icon="arrows-alt" tab_title="Employment" tab_id="1467953508756-4-6″][cq_vc_materialcard title="Employment Outlook" icon_fontawesome=""]The EUCLID DIPH provides outstanding professional and academic preparation to its students for a successful career in global health at the international, regional, national and local levels.
---
[/cq_vc_materialcard][/et_single][et_single icon="users" tab_title="Faculty" tab_id="1468020030412-5-9″][vc_row_inner row_type="row" type="full_width" use_row_as_full_screen_section_slide="no" text_align="left" css_animation="" box_shadow_on_row="no"][vc_column_inner][cq_vc_materialcard title="Faculty Highlights" icon_fontawesome=""]EUCLID's DIPH program is supported by a world-class faculty group which is truly global in scope and dedicated to high-quality interaction with each student. For each program, 3 faculty members are featured below, and the full faculty roster is accessible via the top menu.[/cq_vc_materialcard][/vc_column_inner][/vc_row_inner][vc_row_inner row_type="row" type="full_width" use_row_as_full_screen_section_slide="no" text_align="left" css_animation="" box_shadow_on_row="no"][vc_column_inner width="1/3″][cq_vc_vectorcard avatartype="image" avatarimage="16569″ resizeavatarimage="yes" avatarimagewidth="180″ authorname="Professor of International Public Health" authorrole="(India)" cardstyle="bluejeans" avatarlink="url:http%3A%2F%2Fm.euclid.int%2Ffaculty-profiles%2F|||"]
Dr Alben Sigamani
[/cq_vc_vectorcard][/vc_column_inner][vc_column_inner width="1/3″][cq_vc_vectorcard avatartype="image" avatarimage="16574″ resizeavatarimage="yes" avatarimagewidth="180″ authorname="Professor of International Public Health" authorrole="(Rwanda)" cardstyle="bluejeans" avatarlink="url:http%3A%2F%2Fm.euclid.int%2Ffaculty-profiles%2F|||"]
Dr Alex Hakuzimana
[/cq_vc_vectorcard][/vc_column_inner][vc_column_inner width="1/3″][cq_vc_vectorcard avatartype="image" avatarimage="16575″ resizeavatarimage="yes" avatarimagewidth="180″ authorname="Professor of International Public Health" authorrole="(Germany)" cardstyle="bluejeans" avatarlink="url:http%3A%2F%2Fm.euclid.int%2Ffaculty-profiles%2F|||"]
Dr Anke Wanger
[/cq_vc_vectorcard][/vc_column_inner][/vc_row_inner][/et_single][/et_parent][/vc_column][/vc_row][vc_row row_type="row" use_row_as_full_screen_section="no" type="full_width" text_align="left" video="" css_animation="" box_shadow_on_row="no"][vc_column][vc_separator type="normal" color="#c1e5f4″ thickness="8″ up="8″ down="8″][interactive_banner_2 banner_title="Download Brochure" banner_desc="The full DIPH Brochure can be downloaded in PDF format." banner_image="id^16355|url^https://m.euclid.int/wp-content/uploads/2015/04/header-euclid-2016-visualization.jpg|caption^null|alt^null|title^header-euclid-2016-visualization|description^null" banner_link="url:http%3A%2F%2Fwww.euclid.int%2Fbrochures%2Fdiph.pdf||target:%20_blank|" banner_style="style11″ image_opacity="0.8″ image_opacity_on_hover="0.4″ banner_title_style="font-weight:bold;" banner_title_font_size="desktop:42px;" banner_title_line_height="desktop:44px;" banner_desc_font_size="desktop:24px;" banner_desc_line_height="desktop:24px;"][vc_separator type="normal" color="#c1e5f4″ thickness="8″ up="8″ down="8″][/vc_column][/vc_row][vc_row row_type="row" use_row_as_full_screen_section="no" type="full_width" text_align="left" video="" css_animation="" box_shadow_on_row="no" bg_type="image" parallax_style="vcpb-vz-jquery" bg_image_new="id^16299|url^https://m.euclid.int/wp-content/uploads/2015/04/header-euclid-2016-dc-office.jpg|caption^null|alt^null|title^header-euclid-2016-dc-office|description^null" bg_image_repeat="no-repeat"][vc_column][vc_separator type="normal" color="#c1e5f4″ thickness="8″ up="8″ down="8″][cq_vc_bannerblock bannertitle="Why study at EUCLID?" titleborder="solid" titlebordercolor="#ffffff" bannercontent="EUCLID is the only intergovernmental, treaty-based university with a UN registered charter and recognized expertise in Global Health with a Global South emphasis. EUCLID is listed in the Springer textbook "Global Population Health and Well- Being in the 21st Century" Top 50 institutions." textcolor="#ffffff" isarrow="arrowbottom" arrowcolor="#ffffff"][vc_separator type="normal" color="#c1e5f4″ thickness="8″ up="8″ down="8″][/vc_column][/vc_row][vc_row row_type="row" use_row_as_full_screen_section="no" type="full_width" text_align="left" video="" side_padding="20%" padding_top="10″ padding_bottom="10″ css_animation="" box_shadow_on_row="no"][vc_column][ultimate_heading main_heading="From the EUCLID News and Blog"][/ultimate_heading][jps_bete_sc style="bt-carousel-6″ filter_options="category" items_per_page="5″ taxonomies="2, 5, 7″][/vc_column][/vc_row][vc_row row_type="row" use_row_as_full_screen_section="no" type="full_width" text_align="left" video="" css_animation="" box_shadow_on_row="no"][vc_column][vc_separator type="normal" color="#c1e5f4″ thickness="8″ up="8″ down="8″][/vc_column][/vc_row][vc_row row_type="row" use_row_as_full_screen_section="no" type="full_width" text_align="left" video="" css_animation="" box_shadow_on_row="no" bg_type="image" parallax_style="vcpb-animated" bg_image_new="id^16553|url^https://m.euclid.int/wp-content/uploads/2016/07/separator01.jpg|caption^null|alt^null|title^separator01|description^null"][vc_column][cq_vc_bannerblock bannertitle="Contact Form" textcolor="#ffffff" elementheight="120″][/vc_column][/vc_row][vc_row row_type="row" use_row_as_full_screen_section="no" type="full_width" text_align="left" video="" side_padding="20%" css_animation="" box_shadow_on_row="no"][vc_column][vc_column_text][formidable id=6][/vc_column_text][/vc_column][/vc_row][vc_row row_type="row" use_row_as_full_screen_section="no" type="full_width" text_align="left" video="" css_animation="" box_shadow_on_row="no"][vc_column][vc_separator type="normal" color="#c1e5f4″ thickness="8″ up="8″ down="8″][/vc_column][/vc_row]