EUCLID's International Faculty Coordinator, Pr Laurent Cleenewerck, was invited by the President-elect of the Central African Republic, Pr Faustin Touadera, to attend his investiture in Bangui on March 30th, 2016. Since 2005 and the inception of the "Euclid" initiative, the two men had developed a lasting friendship as well as helped foster a strong multilevel cooperation between EUCLID and the government of the Central African Republic, a country which is finally entering a new era of peace and redevelopment through democrocy and the rule of law.
Pr Cleenewerck attended the investiture in the VIP area alongside several heads of states and high level delegations from the United States, France, and the European Union. He was received the next day at the President's residence and also spent valuable time with Pr Simplice Sarandji, newly appointed Prime Minister, and Mr Firmin Ngrebada, newly appointed Minister Chief of Staff to the new President.
On the occasion of his first visit to Bangui, the International Faculty Coordinator was deputized by the Secretary General to sign an updated cooperation agreement with the University of Bangui to reinforce the operations of the historic headquarters and to develop joint and dual degree programs.
Above: EUCLID IFC with President Touadera, private visit on 31 March 2016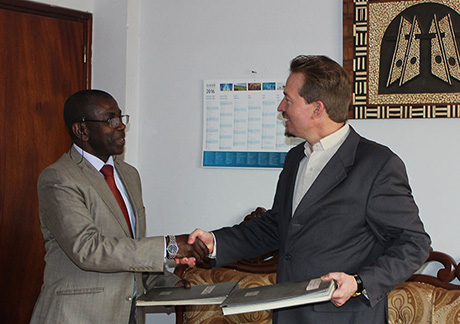 Above: EUCLID IFC with Rector Abdoulaye Sepou at the University of Bangui, on 31 March 2016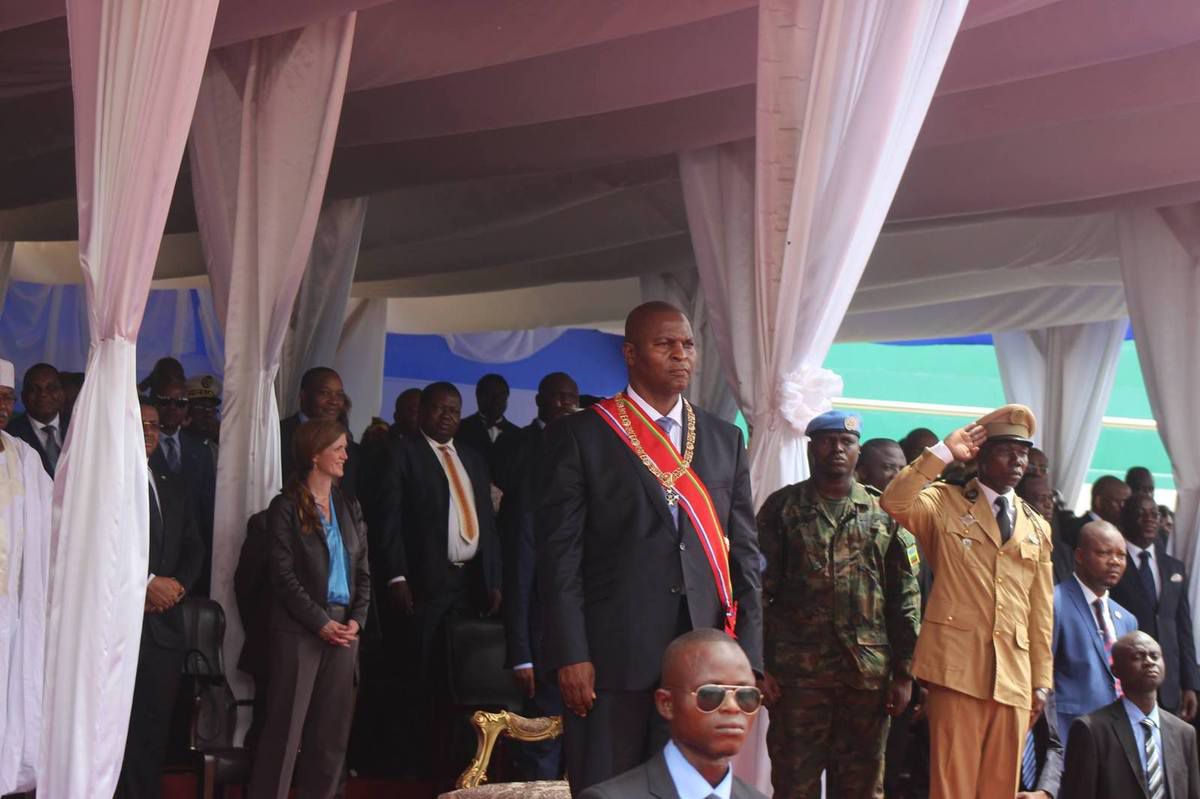 Above: Photo of the investiture ceremony in the Bangui stadium, on 30 March 2016. US Ambassador to the United Nations and member of the Cabinet of the United States Ms Stephanie Power is seen to the left of the President.
For more information: Presidency of the Central African Republic
– See more at: http://www.euclid.int/#sthash.p45fvYCi.dpuf