An online MBAIO offered by an international intergovernmental organization with a university mandate. It is offered to select students from the general public an external (distance or online) degree program called the EUCLID MBA in International Organizations (MBAIO).
This is a truly unique program: (1) offered by an international intergovernmental organization (2) 100% in distance / online mode.
Note: For information about our Online Master Degree in Diplomacy and International Affairs (EUCLID MDIA), please visit this page.

Note: For information about our Online Master Degree in European Affairs and Diplomacy (EUROSTATE MEAD), please visit this page.

Note: For information about our Online Master Degree in Sustainable Development and Diplomacy (EUCLID MSDD), please visit this page.

Note: For information about EUCLID as an institution, including Participating States, scholarship programs, inter-institutional agreements and accreditation, please visit this page.
---
Overview and Context: why consider an Online Master of Business Administration (MBA) in International Organizations?
International organizations play a vital role in today's global and complex international scene. The United Nations is the most visible member of the vast family that encompasses treaty-based intergovernmental bodies as well as thousands of international non-governmental organizations such as the Red Cross, Doctors with Borders, WorldVision, CARE, etc. The employment opportunities are vast, exciting and geographically diverse.
The MBAIO is the program you need to obtain the skills necessary to become a desirable and valuable asset for employment with an international organization: you will received advanced training in global economics, management and business practice with our EUCLID MBA Core modules. You will also study diplomacy, international law, sustainable development and select courses from a broad choice of electives.
Although spending 2 years in Geneva or Washington DC is exciting and possibly the best approach for those who can take the campus-based route, the EUCLID program has the advantage of being offered completely online, at a very low tuition designed to make international careers possible for residents to developing countries.
Within certain parameters, the EUCLID Online MBA in International Organizations is customizable, with elective courses focusing on:
Business Practice
Management and Marketing applicable to NGOs
Project Management
Sustainable Economic Development
Non-governmental organizations
International Law and Treaty Law
---

Online MBA in International Organizations — Program Brochure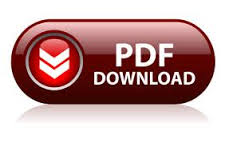 ---

Overview
The EUCLID MBAIO is a distance and non-resident study program. Its goal is to prepare graduate-level professionals for high-level positions in non-profit organizational governance.

Specific Objectives
This Master's degree program prepares future managers and executives who intend to develop their careers in the exciting world of international organizations.
The curriculum was primarily designed to train government staff needing a comprehensive overview of this vast field, but it is also suitable to prepare students and working professionals for careers with governmental bodies, international organizations (governmental and non-governmental), as well as multinational corporations.
Thanks to its low tuition and institutional relationships, it is of special interest to citizens and residents of EUCLID and ECOWAS Participating States.
The EUCLID~MBAIO is also unique in the sense that it is the only MBA program dealing with International Organizations actually offered by an intergovernmental organization, thus allowing direct interaction with practitioners as well as opening rare internship opportunities at diplomatic missions and events.
Admission Requirements

Applicants must have a Bachelor's degree or its international equivalent, issued by an institution listed in the latest edition of the UNESCO-IAU handbook.

Government-sponsored applicants (who are already government staff) may be admitted without a Bachelor's degree if their level of education and experience is deemed sufficient. EUCLID may require these participants to complete bridge courses prior to enrolling in the program.

Fluency in English (spoken and written) is required and will be tested.

Students are expected to be in position to dedicate 10 to 15 effective hours of study on a weekly basis.
---
Curriculum / Program Courses or "Roadmap"
EUCLID MBAIO Course Sequence (including optional courses):
REQUIRED COURSES

:
PRIMARY ASSOCIATED COURSES

Code

Course Name

–ACA-401
International Academic and Professional Paper Writing

1

–TPH-499
Argumentation and Critical Thinking

2

–MBA-MGMT
MBA Core (MBA Essentials with Fundamentals of Management)

5

–MBA-ECO
Economics Module

5

–DIP-401
Diplomacy: Theory and Practice

4

–DIP-801
Introduction to the UN System

2

–DIP-406A
International Organizations I

4

–DIP-406B
International Organizations II

2

–ECO-640
World Bank Group and IMF

2

–DIP-606
Master's Capstone Paper or Thesis

6

Total Credit Hours (US):

33
ELECTIVE COURSES:
STANDARD DEGREE ROADMAP – SUGGESTED ELECTIVES

Code

Course Name

The Cultural Dimension of International Business

2

International Business: Learning from Errors

1

Finance and Accounting for the Non-Financial Manager

2

Human Relations for Career and Success

1

Personal Motivation Suite

1

Microfinance and Microcredit

3

Economic Development

3

Introduction to Sustainable Development

3

Ecological Economics

3

International Business Essentials Skills Training Suite

2

International Business: Competing in the Global Marketplace

2

International Economics

3

Non-Governmental Organizations

3

Africa's Economic Development

2
---
RELEVANT VIDEO | COURSE MULTIMEDIA FOR MDIA:
José E. Alvarez: International Organizations as Law-Makers from Learning Technologyon Vimeo.
---
MORE INFORMATION:
---
ALTERNATIVE PROGRAMS AT OTHER INSTITUTIONS:
At the university of Geneva (on campus)